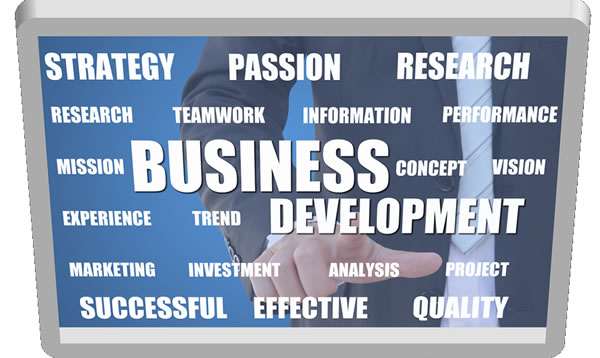 Spruce up your Store & Intrigue Shoppers
Think of a favorite store or office you have been to.
What's in it?
What about it appeals to you?
What does it look like?
What does your place say to your customers?
What makes you unique?
Do the unexpected.
Create unusual architectural Interest- inside…outside…exposed brick, beams, ceilings.
Lighting…path lighting, gardening?
A tree for shade for customer cars and entry?  or even a specimen tree that no one else has for easy identification?
Put on a fresh coat of paint?
Move things around. Change sections. Move the front desk. Make it fun and inviting!
Create a new and unique window display.
Do a newsletter to your customers.
Put pictures on the wall of your satisfied customers. They should reflect a service that your business has done for them or show them shopping your store and having a good experience.
Excerpt from a Blue Earth Chamber article
3 Tips for Small Businesses Competing with the Chains
3 Tips for Small-Business Owners Competing With Chains
Your advantages may not be obvious, but there are ways to stand out.
Daniel B. Kline
Jul 12, 2018 at 3:03PM
When you run a small business that competes with national chains, it's not enough to be locally owned. That might get the people in your community to stop by and wish you luck. But in most cases, it won't be enough to win sustainable business.
Making your small business stand out requires doing things that larger competitors either don't or can't do. That takes a commitment from you to being more than just a business owner — you have to be part of the community and part of your customers' lives.
Offer the best service
When I ran a very large local toy, hobby, and model-train store, I made sure my staff treated everyone like a big spender. That meant that the older gentleman who required two hours of help to buy $1.43 in collectible stamps got the same level of attention as the person who casually dropped $10,000 on high-end model trains.
It also meant that we sometimes put in a lot of effort educating people on certain bigger-ticket items only to see them leave the store, maybe never to return (and likely having purchased their item for less online). That was something we had to accept, but having an overall commitment to customer service won us loyalty and referrals.
Know your audience
Our toy store had regulars whom we knew by name and by interest. That made it possible to go the extra mile in not just greeting customers, but also in being able to show them whatever new find had come in that they might be interested in.
It was also important to make new customers feel like part of the family. That could mean offering a tour, playing a game with someone, or showing their young child one of the store's interactive play areas while getting mom or dad a coffee or soda.
Go above and beyond
A major chain generally can't change its decision about opening on Easter because it has a lot of regular customers with nothing to do that day. At the toy store, we opened by request that day with just me and one other volunteer working. We bought doughnuts, gave away coffee, and made some of our customers who either didn't have family or were away from theirs feel welcome.
There were countless times we opened early or stayed open late to accommodate customers. We also held regular customer appreciation barbecues, rented a cotton candy machine (a sticky mistake, albeit a popular one), and bought ice pops on hot days.
We delivered new releases to sick customers and set aside things for people while they were traveling. Essentially, if there was something we could do, we did it.
Be the best you can
In general, most smaller stores or service providers can't compete with chains when it comes to price. Even as a very large independent toy store, we did not have the pricing power of our retail rivals. And in some cases, we could not even get some popular items.
Despite that, we listened to our customers. We could not, for example, purchase the popular children's games Candyland or Chutes & Ladders because their manufacturer made little else we wanted, so we could not hit order minimums.
Since our customers wanted those games (even though we sold much better alternatives), we simply waited for the big chains to put them on sale and bought them by the vanload. We didn't even mark them up. They just went on the shelf as a courtesy because our audience wanted them.
As a small-business owner, you can compete by being better and having a deep personal connection. That's not in any way easy, but it's possible. And it's how you can build an audience even when competing with much bigger rivals.
Join a long history of involved citizens in our community!
THE BENEFITS OF MEMBERSHIP
NETWORK WITH OUR PARTNERS
One on one networking opportunities with other local business owners at monthly meetings and events.
FREE MARKETING AND P.R. OPPORTUNITIES
Enjoy a free business listing in our Member Directory with a link to your website. Receive discounted goods & services from fellow members. Advertise a special event through our email blasts. Have your business featured in our Member Spotlight.
INFLUENCE YOUR LOCAL OFFICIALS
Meet and speak with local officials at chamber sponsored events to discuss issues affecting your business and our community.