Have you ever found yourself tapping your pen on the desk while trying to figure out a problem?  Do you bounce your knee repeatedly while sitting impatiently? That stimulation is not unique in our vast population, and is more prevalent with folks on the autism spectrum.   
READ MORE
I learned this, and a whole lot more, from Lawrence Ryan, one of the owners of the new Sensory Solutions of Long Island, Inc., located within the Davis Professional Park, at 5225 Nesconset Highway; Building #3 in Port Jefferson Station.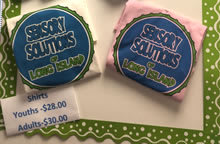 Mr. Ryan hosted the recent Port Jefferson Station/Terryville Chamber of Commerce network meeting at Sensory Solutions of LI. He opened this inclusive sensory gym to our members, for an inside look at the specially designed space with various activity stations.  Stations are set up for addressing particular sensory issues, and are arranged around one of their rooms.  This facility is one of a kind in Suffolk County.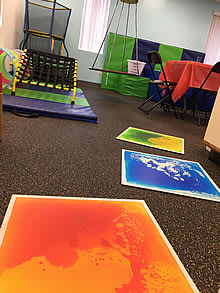 Also, unique is their "Relaxation Room". In a space with dimmed lights, bean-bag flooring, and fiber optic options, their regular education and alternative needs clients can decompress daily.  Visitors benefit from 20 minutes of soothing ambient beach, or upper atmospheric, sounds.  I wish this was available when my kid was going through finals week in high school.
Mr. Ryan, along with co-owners Michael Gargiulo, Regina Giambone, and Michelle Bosch, all with special education degrees have a combined 75 years of field experience. Mr. Ryan discussed their inspiration, "We saw a void in the available certified therapy services.  We wanted to give this special population a safe space to call their own."  Certified through Suffolk County to provide Occupational, Physical and Speech therapy, Sensory Solutions of LI has been receiving regular referrals. Individuals suffering from dementia have received swallowing evaluations also.  Sensory Solutions of LI serves all ages, with all abilities.  They are launching a new sports program, later this summer.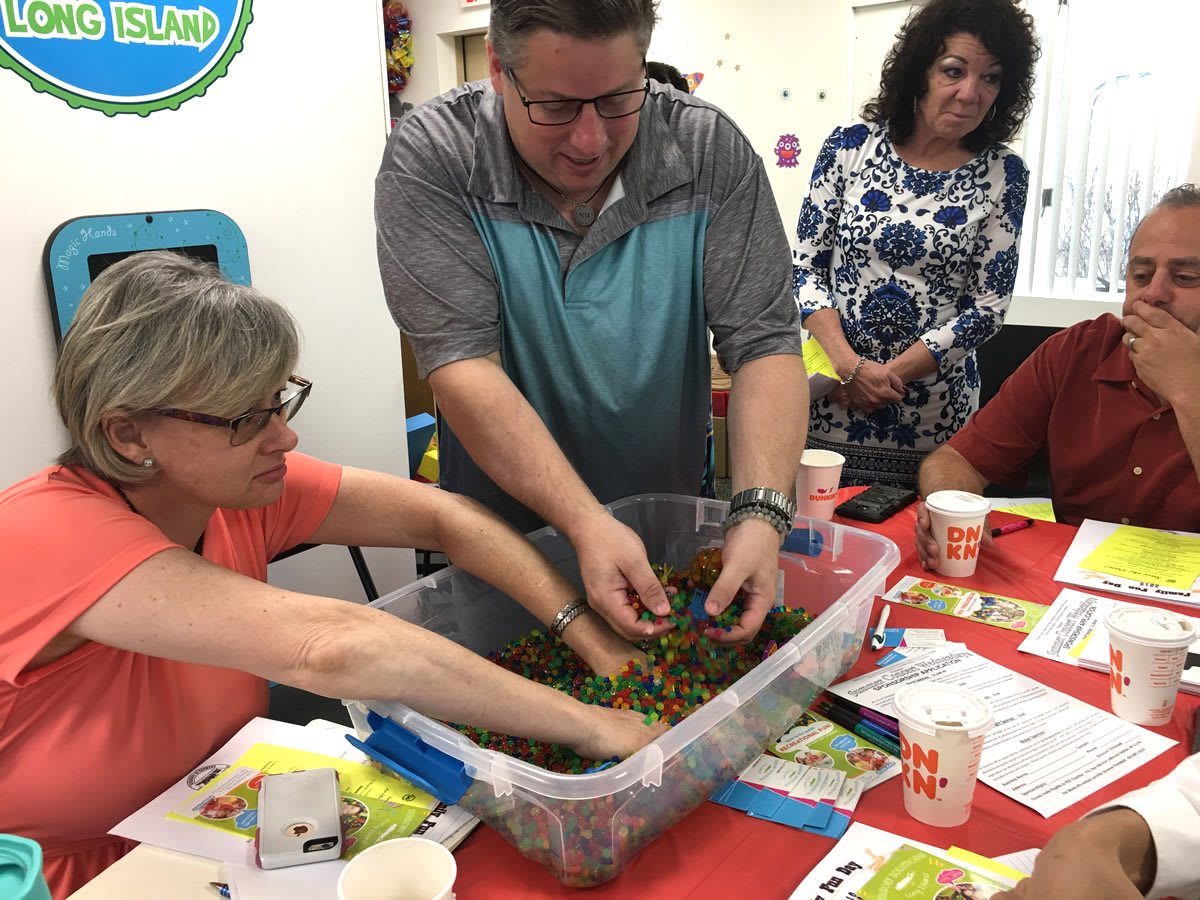 Sensory Integration,  Zumba/dance, Social Skills, Art and Yoga classes for youth are offered daily. They offer a variety of billing options and work with many insurance companies to fit their clients' needs. Call Sensory Solutions of LI, at 631.909.8800; follow them on Facebook and Instagram, and check out their website too.