PJS/T Chamber Park Clean up with Old Town Blooms and Sunburst, Girl Scout Troop 3068 and 1897, Team Perrone Realty, StateFarm, and lots chamber members, friends and families.
Below, Craig den Hartog, Andrew Schmadtke, Hailey Hayes of Old Town Blooms set bamboo guides around the daffodils at our Train Car Park.
Below Expert help from Michael Thebner and the crew of Sunburst Tree Experts
GS Troop 3068: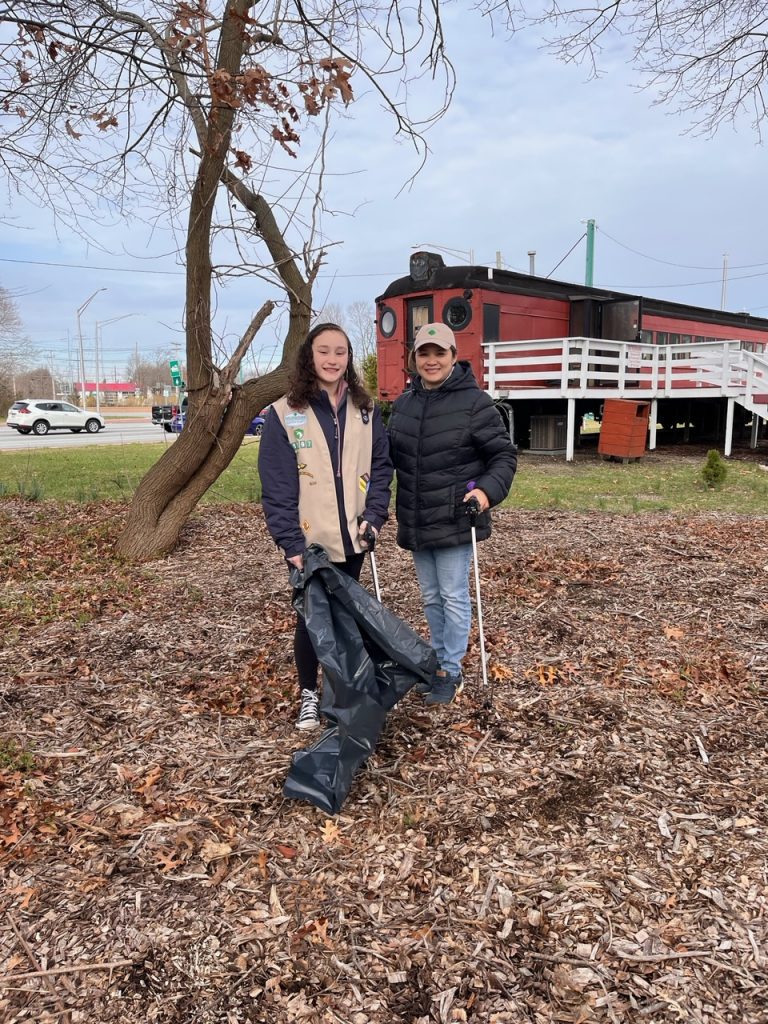 and in between, the best,  helpful mix of friends, families and PJS/T Chamber of Commerce members . Thanks to you, it's working!